It seems that everywhere we turn there are interesting websites and articles to be found, and the INJAF bookmark folder is in very real danger of starting to offer some serious competition to the British Library!  So we thought it would be a good idea to set up a page to share the information we find, and sites we like, with a wider audience.  So welcome to 'Links we Like'.
We've decided to put them in alphabetical order to start off with, as we add more we may have to try and order them into 'categories' but we'll cross that bridge when we come to it. This is a work in  progress and will be added to.
If you come across anything, or have a website or project of your own that you'd like to share please contact us on info@injaf.org.
We've tried not to duplicate too much here, there are lots of links and further reading on our other articles so do have a look at those too.  Don't forget we have a recommended forums page, and make sure to check out the other areas of those sites too as there are loads of great articles and blogs on them as well as their forums.  Our getting involved with conservation and volunteering article has lots more links and sites of interest, and our article on the Hogsmill has lots of links to sites about river management.  Our researching fishkeeping article has information on sites for specific interests such as cichlids.  We're just a mine of information!
www.aquapress-bleher.com: Heiko Bleher's website with vast amounts of articles, discoveries and information from one of the world's leading aquarists
www.arkive.org: ARKive is a not-for-profit initiative of the charity Wildscreen
www.bats.org.uk: Bat Conservation Trust – certain species of bats hunt over water so there is a link!
www.biaza.org.uk: The British and Irish Association of Zoos and Aquariums
biofreshblog.com: The Freshwater Blog

bumblebeeconservation.org: The Bumblebee Conservation Trust – not particularly fishy but if the bees die we're going down with them!
www.cbd.int: Convention on Biological Diversity
www.cites.org: Convention on International Trade in Endangered Species of Flora and Fauna
www.conservation.org: Because people need nature to thrive.  Which actually means two things, both of which are equally important.

www.darwininitiative.org.uk: "The Darwin Initiative supports developing countries to conserve biodiversity and reduce poverty. The Darwin Initiative (funded by DEFRA, DFID and FCO), provides grants for projects working in developing countries and UK Overseas Territories (OTs)"
www.edgeofexistence.org: The EDGE of Existence programme highlights and conserves one-of–a-kind species that are on the verge of extinction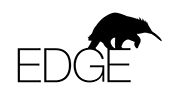 www.fishtanksandponds.co.uk: This site is a mine of information from a very reliable source with lots of information about fish health and the science behind fishkeeping.
fishlady.co.uk: this site echoes many of our own views on fishkeeping and care, and offers information based on experience and research.
www.freshwaterhabitats.org.uk: Freshwater Habitats Trust's aim is "to protect freshwater life for everyone to enjoy"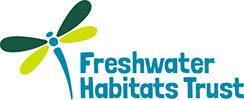 www.indiegogo.com/projects/the-pet-cup: The PET Cup – "We build boats out of PET bottles, sail the river, fight the pollution and compete for the PET Cup"

www.iucn.org: International Union for Conservation of Nature

www.iucnffsg.org: IUCN Freshwater Fish Specialist Group
www.iucnffsg.org/about-ffsg-2/home-aquarium-fish-sub-group: IUCN Freshwater Fish Specialist Group Home Aquarium Fish Sub-Group

www.iucnredlist.org: IUCN Red List
Jack Perks YouTube Channel: Jack's youtube channel is also well worth a visit, click the playlist button for the full list of videos.  there are video ID guides for almost all UK native freshwater fish and it's a great opportunity to see them in their natural habitat
httpss://www.youtube.com/embed?listType=user_uploads&list=jacksdayinalife
www.lini.or.id: LINI – The Indonesian Nature Foundation. LINI is the Indonesian term for a "line" or connection. LINI seeks to establish firm and lasting connections between all stakeholders involved in coastal resource management. We believe that establishing and maintaining strong connections between all people involved, will lead to the development of long-lasting solutions for sustainability.
www.linnean.org: The Linnean Society of London is the world's oldest active biological society

www.migratoryconnectivityproject.org: "Linking populations through full lifecycle biology, advancing science technology to track migratory species, protecting species by identifying threats throughout their full lifecycle, connecting people across cultures through migratory animals"

www.mongabay.com: Environmental news
www.nationalgeographic.com: National Geographic
noc.ac.uk: the National Oceanography Centre (UK based)
www.nature.org: The Nature Conservancy
natureisspeaking.org: a series of stunning short films, only a minute and a half or so each, from Conservation International.  Well worth a watch.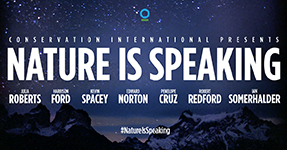 www.nerdydaytrips.com: this is a gem of a site!  Thousands of ideas for unusual days out in the UK and far beyond, a few examples picked at random include the Saffron Waldon turf maze, the Bakelite Museum and the Knights Templars Chapel of West Witton – what's not to like!  There's bound to be something fishy in there somewhere
www.ornamentalfish.org: Ornamental Aquatic Trade Association.  OATA was established in 1991 to promote and protect the ornamental aquatic industry, encompassing coldwater, tropical freshwater and marine tropical fish and invertebrates together with aquatic plants for the aquarium or pond.  As well as working with the trade side of things, OATA are active in conservation and welfare (click the dropdown for more info).  In March 2015 they were invited to join the IUCN FFSG Home Aquarium Fish Sub-Group looking at how the home aquarium industry can help protect the environment and prevent poverty.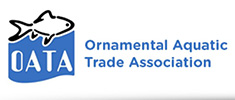 www.ornamental-fish-int.org: Ornamental Fish International – OFI is a worldwide organisation representing all sectors of the ornamental aquatic industry
www.poletopolecampaign.org: "The leading zoos and aquariums of Europe, through the European Association of Zoos and Aquaria (EAZA) will together with Arctic Action Teams (AAT) and other partners raise awareness and stimulate behaviour change for the conservation of the biodiversity of the two Poles"

projectpiaba.org: Project Piaba – buy a fish, save a tree!  The website of Project Piaba – based in South America the project works to provide sustainable wild caught cardinal tetras to the ornamental fish trade.  "The Mission of Project Piaba is to increase the environmental, animal welfare, and social sustainability of the Amazonian aquarium fish trade, to develop and incorporate metrics through which this progress can be assessed, and to provide mechanisms to promote this industry"
shoal.org: working together to conserve freshwater species, Shoal is a new partnership aimed at engaging a wide range of organisations to accelerate and escalate action to save the most threatened fish and other freshwater species.
www.soundsurvey.org.uk: The London Sound Survey – London life in sound (it features waterways as well as other areas!)

www.towerhabitats.org: Wildlife for People – based in Tower Hamlets in London they promote wildlife in a very urban area

www.traffic.org: The Wildlife Trade Monitoring Network
www.troutintheclassroom.org: "Connecting students with their watersheds"
www.unitedforwildlife.org: United for Wildlife
www.cbd.int/2011-2020: United Nations Decade on Biodiversity
www.unep-wcmc.org: United Nations Environment Programme, World Conservation Monitoring Centre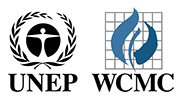 www.theurbanorchardproject.org: The Urban Orchard Project – not much to do with fish but we like it!

www.urbantrout.net: the website of the delightfully named Theo Pike, urbantrout covers some of Theo's aquatic passions from urban fishing, to invasive species removal and river restoration
www.thewatermen.org: The Watermen Project – "Watermen are men and women who volunteer their breath-hold skills to assist scientists in their research on large marine animals". This one is amazing, not only do the Watermen (and women!) free dive which is awesome in itself, they also tag sharks such as Great Whites with their only protection being an incredible understanding of how to interact with the animals they work with

www.wildscreen.org: "Wildscreen is an award-winning wildlife conservation charity that shares awe-inspiring images of all life on Earth to empower conservation around the world"
www.wildtrout.org: The Wild Trout Trust
www.worldfishcenter.org: "harnessing research that makes a difference"
wildlifeday.org: the website of World Wildlife Day
www.zsl.org/conservation: Zoological Society of London – Living Conservation